Wellington Anti-Bacteria Hand Cleanser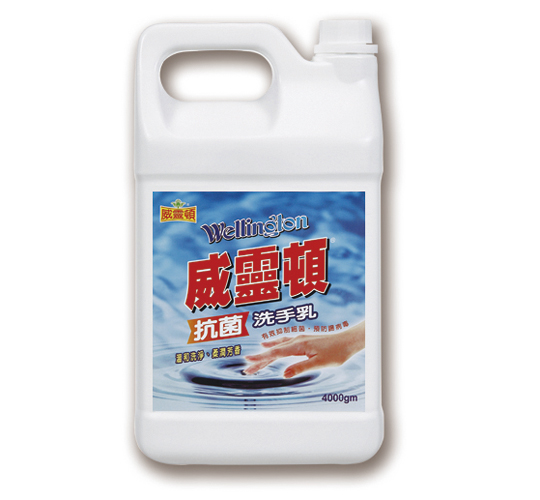 Wellington Anti-Bacteria Hand Cleanser
Product Features
Natural oil surfactant to quickly remove hand's dirt and oil.
High-grade lanoline and natural moisturizing agent to not only protect hand's skin but also make hand soft, smooth, and comfortable after cleaning.
Can achieve more than 99.8% anti-bacteria and antibiotic effects. Provide complete prevention of Enterovirus.
Primary Ingredients
Lanoline, Moistening agent, hand protection agent, antiseptic TCS (Triclosan), surface-active agent.
The Use
Good for the cleaning of hands. Grease, dirt, offensive smells, or engine oil on hands can be washed away easily with dry and comfortable feels.
To use
Gently press the pump to put some hand cleanser on the palm, rub and rinse with water.
Hand protecting agent is specially added into this product for allowing a smooth feel after cleaning hands and having better hand protection effect.